PIKE 150th Anniversary T-Shirt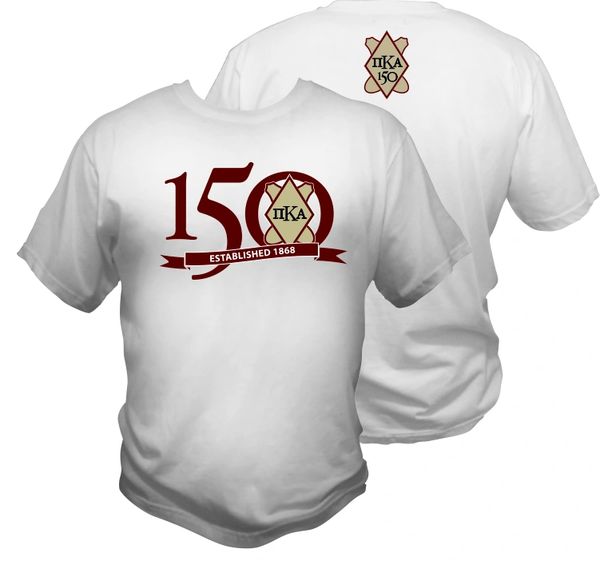 PIKE 150th Anniversary T-Shirt
PIKE 150th Anniversary t-shirt. $18.00 each. Use checkout code: PIKE150 to get the second one at half off. Max coupon value: $9.00. *May not be combined with other coupon offers* Only one coupon per order.  
While supplies last. 100% 6.1 oz. Heavyweight cotton. White. Available in sizes S-XXL. Add $2.00 for XXL.
In 2018 Pi Kappa Alpha will celebrate 150 years of brotherhood. Group pricing is available. Note that our version is a two sided print including the badge on the top back. Add $2.00 for XXL. 

Featured Products