PIKE TAMCU Spring Rush 2018 SHORT and LONG Sleeve (CLICK on item and/or SCROLL down to READ in description)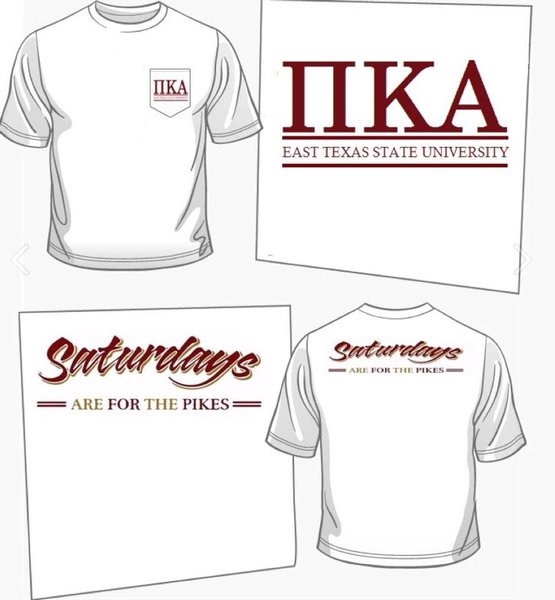 PIKE TAMCU Spring Rush 2018 SHORT and LONG Sleeve (CLICK on item and/or SCROLL down to READ in description)
READ: (Click here to order LONG Sleeve) $22 long sleeve : in sizes S-XXL. $22.00 each.
As shown above: $19 short sleeve Comfort Colors with a pocket. Available in S-XXL.
Deadline to order is Wednesday, January 31st. Orders to be picked up in Commerce will be shipped as a group to Theta Xi and available for pick up at a later time (tba by Theta Xi.)
Pick up my shirt in Commerce $0: Choose this free option and you will be notified when and where you can pick up your shirt once they have arrived. Ask any Theta Xi Pike for information. *You will still enter the shipping information, but you will not be charged shipping.
Ship my shirt directly to me $6.75: If you prefer to have your shirt shipped directly to you to the shipping address you provide, please choose this option and pay $6.75 for USPS Priority Mail. *This will be added to the shirt total and will not show on a separate line.
Featured Products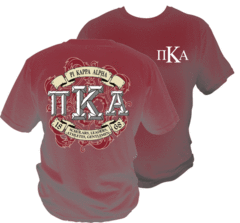 PIKE Stone SLAG
$16.00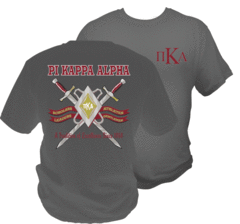 PIKE SLAG Original
$16.00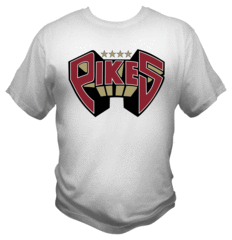 PIKE All Stars
$16.00